Our Classes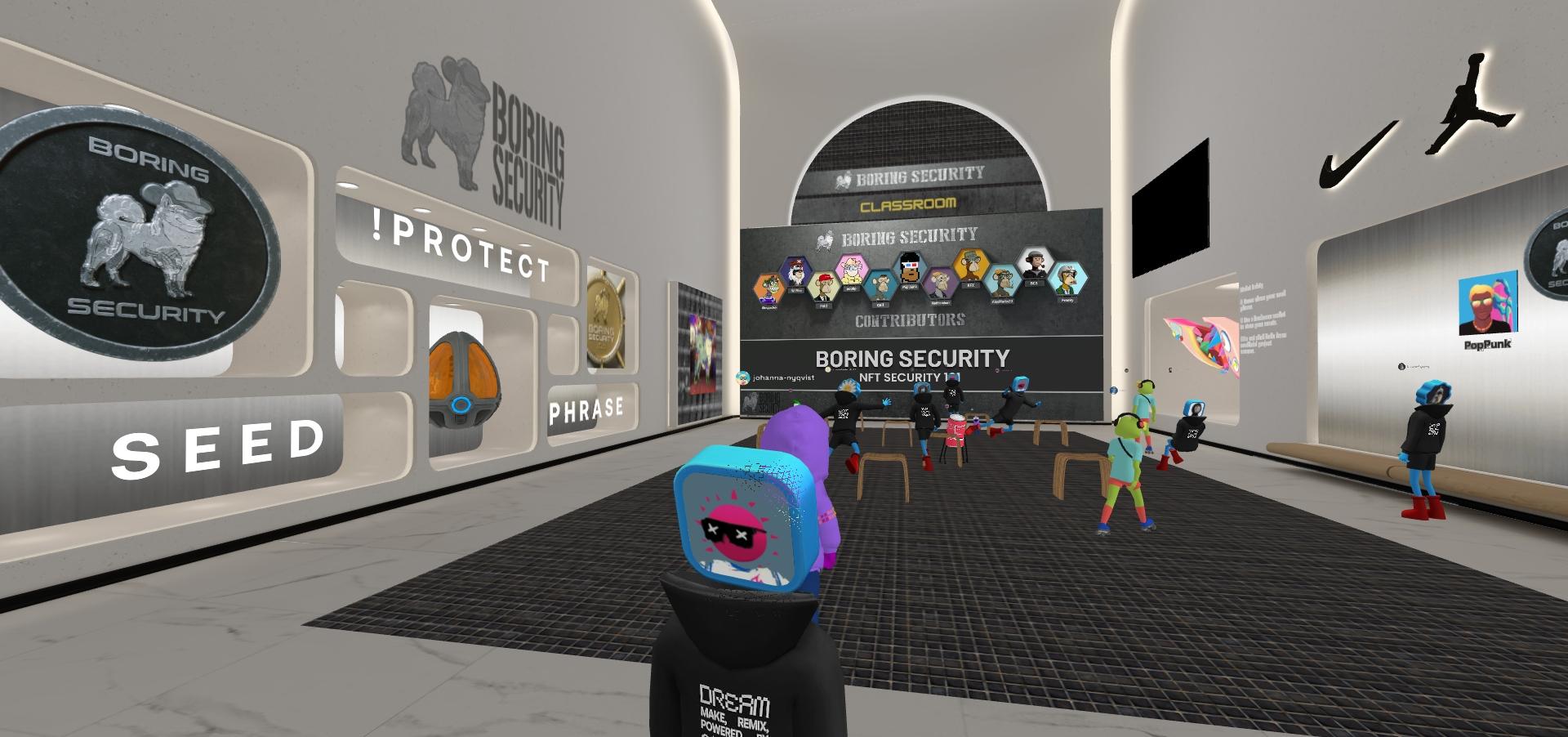 General Class Info
Each live class, spanning 90-120 minutes, is conducted on our Boring Security Discord server (and occasionally in our Oncyber classroom in the Metaverse!) by seasoned security experts.
Engage in real-time Q&As and take a brief quiz post-session. Successful participants can claim Alumni tokens for free, join our security community, and access exclusive Boring Security perks and features.
To take a class, check the #class-signups channel on our Discord Server for available schedules. Explore the range of classes offered by Boring Security below!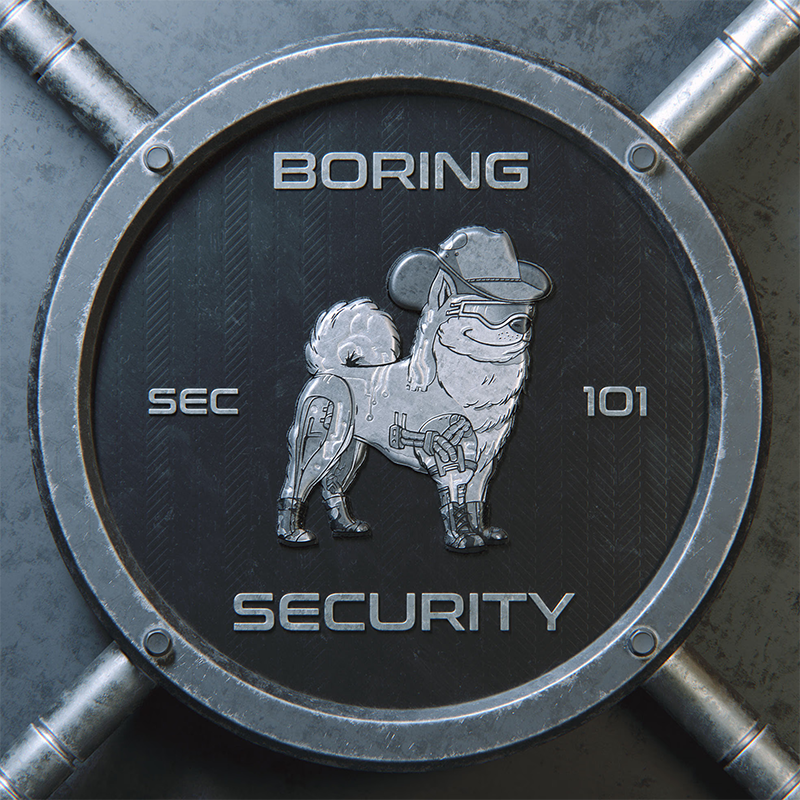 NFT Security 101
Boring Security's NFT Security 101 class is foundational education for wallet security, blockchain education, and crypto scams for everyone in web3. This is the class we believe everyone needs before putting any real money into the web3 and NFT space. Topics include:
Wallets and Seed Phrases: What is a crypto wallet, what is a seed phrase, how to secure and back up a seed phrase. We also cover security solutions like hardware wallets and steel backup solutions. Finally, just how easy it is for scammers to steal seed phrases from software wallets, along with everything inside them.

Operational Security: Learn about Approvals and Signatures, how to set up your wallet addresses, and what we call "Security Speedbumps". These "speed bumps'' are activities that serve as additional "checks" before you submit a transaction. We recommend using bookmarks, browser extensions, transaction insights, and more.

Scams: We wrap up the course with talking about scammers and their tactics, as well as the most common, prolific, and trending scams. This ranges from IP/Royalty scams, trade scams, airdrop scams, and beyond.
The 101 Class is available in English, Spanish, German, and Portuguese.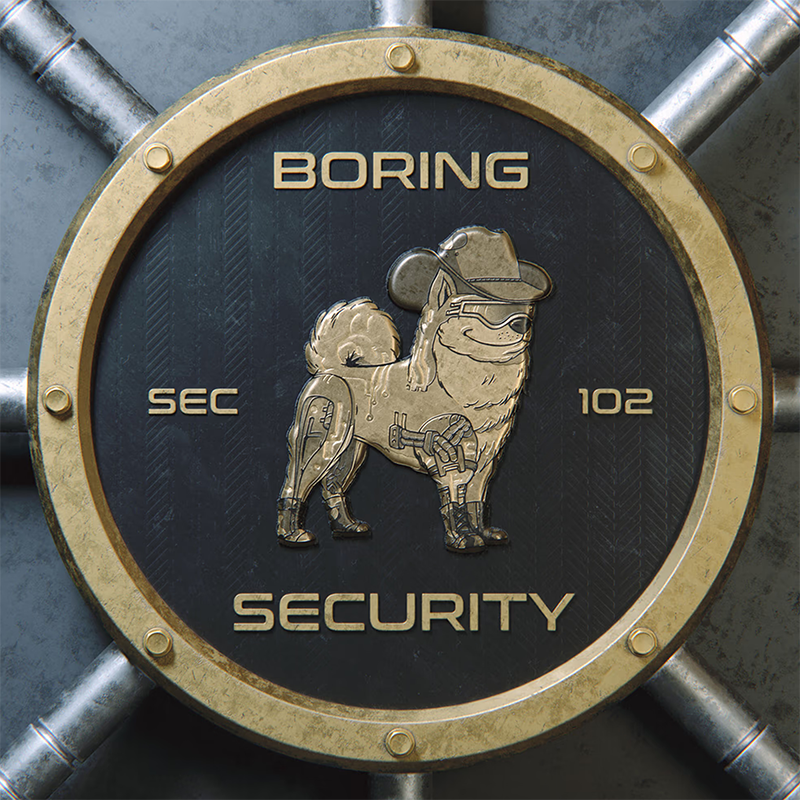 NFT Security 102
Our NFT Security 102 class is for those that want to go deeper into blockchain education to understand transactions, smart contract interactions, and how to view them with Etherscan. We also cover more advanced topics like Wallet Delegation and how exactly it works.
We break down the class as follows:
Etherscan Foundations: The makings of a transaction. How is an Externally Owned Account different from a Contract Address? What is an internal transaction and what is input data? We answer all these questions and more in this section.




Etherscan Interactions: We dive deeper into Etherscan, and explain other information that shows up on Etherscan like a project's social links, verification blue checkmarks, and how they get there. Finally, we discuss proxy contracts, minting directly from a smart contract, and how to tell if you should bookmark a contract or not!




Rugs/Hands-on: We do some hands-on activities of what we learned; we talk about rugs, red flags, and what scam contracts are capable of.




Wallet Delegation: We wrap up the class by discussing Wallet Delegation; what is it, how does it keep your funds secure when minting new NFTs, and how and when to delegate.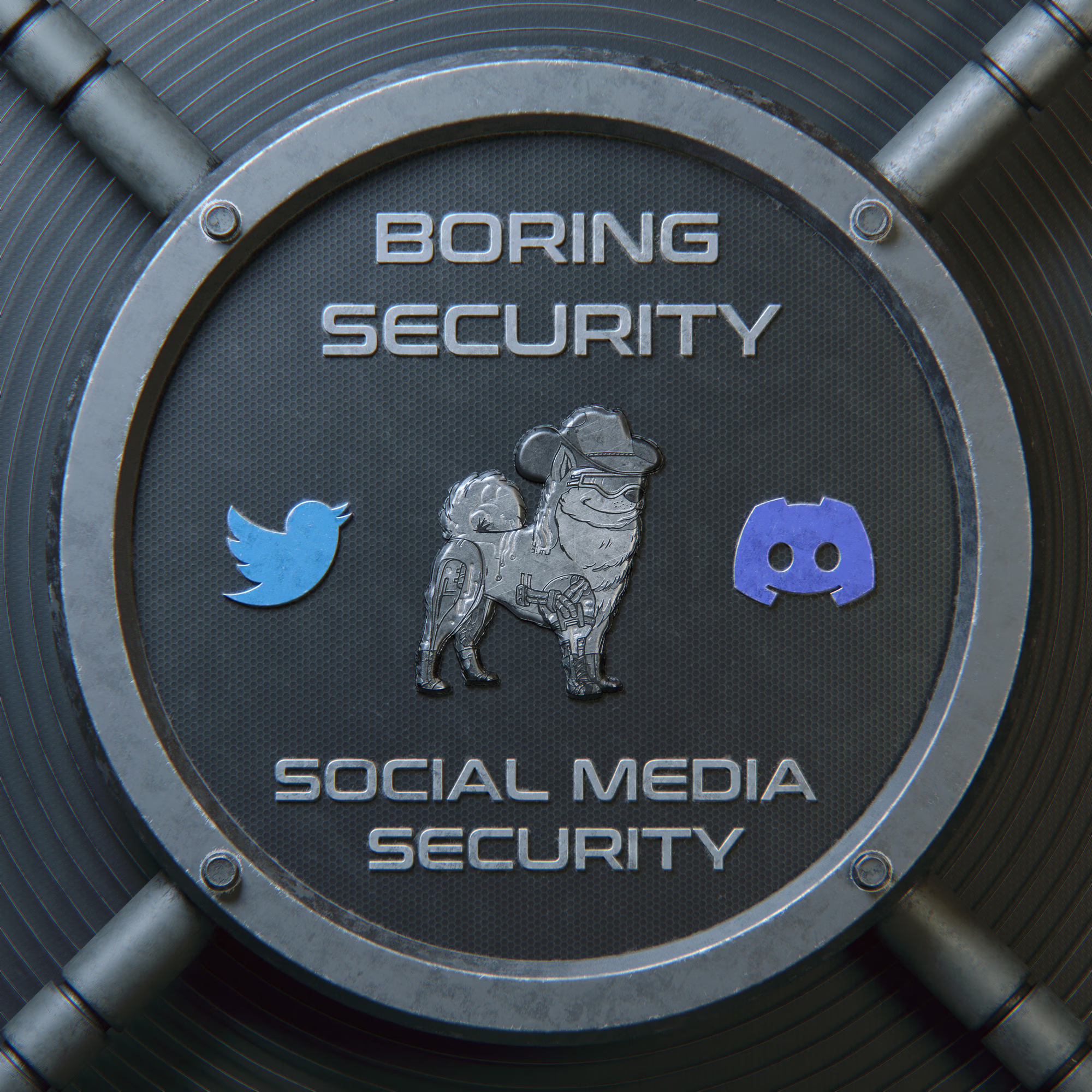 Social Media Security Class
The Boring Security Social Media Security class focuses more on helping others: how can you protect your social media from scammers who want to use your account to scam your followers and friends. We break the class up as follows:
Twitter/X account protection: We cover tools scammers use like bots, hacked and fake accounts, and phishing. Then we'll discuss settings you can change to have a better, more secure experience on Twitter, for you and your followers.




Discord protection: We talk about the issue of Discord's token architecture; how the Bookmark scam, the oAuth scam, and other token stealing scams surface, why they work, and most importantly, how to protect yourself from them.




Other Scams: We round out the course with a handful of other Social Media scams. Awareness of the feature patterns across different frauds will help you recognize the new forms scams will take later on; find the features to spot the scams.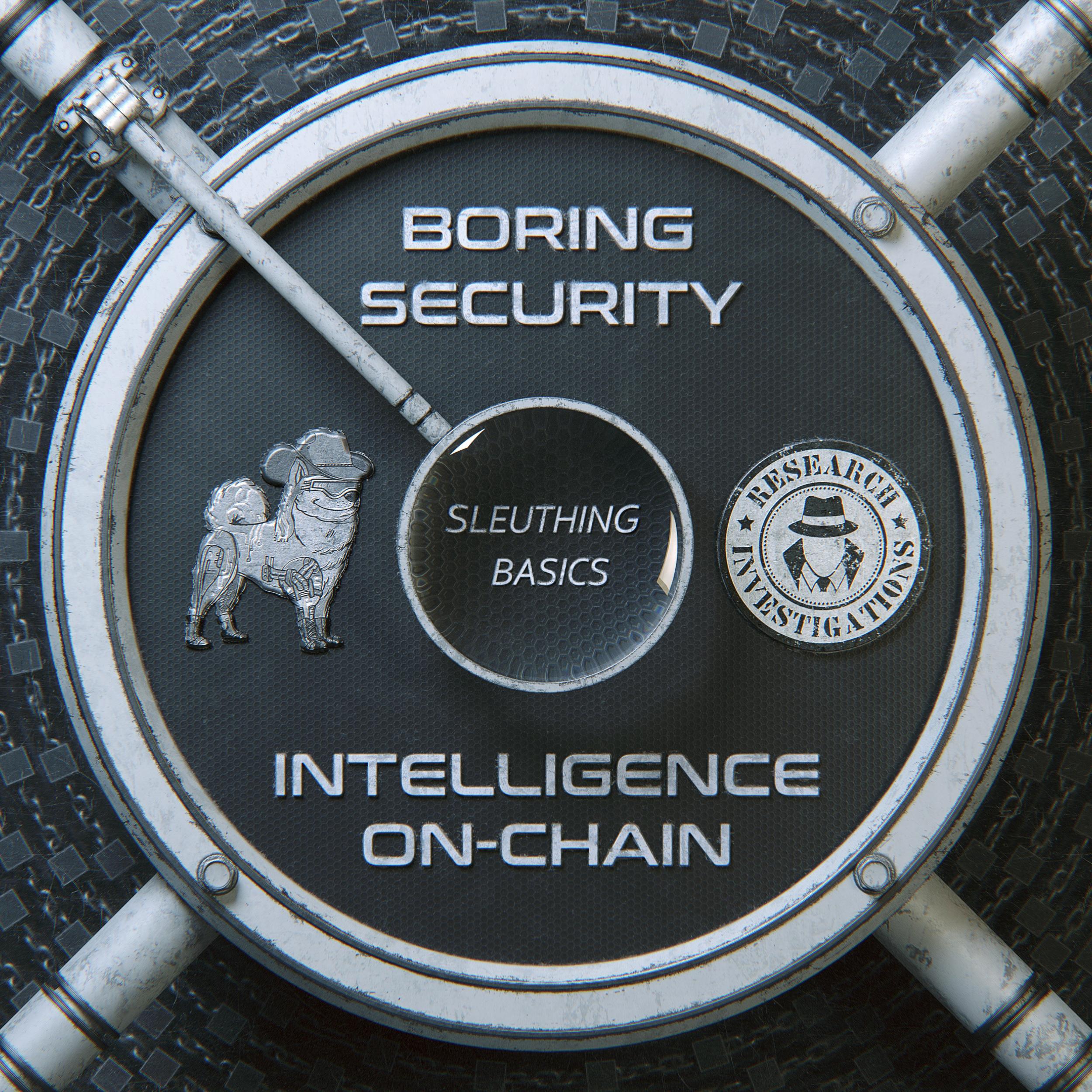 Basics of Sleuthing Class
In partnership with Intelligence On-Chain, our Basics of Sleuthing class will deepen your understanding of how blockchains work. You will learn blockchain detective tools and techniques to become a white hat "Sleuther", and catch criminals on the blockchain. The course outline is as follows:
Who/What/Why of Sleuthing: We begin by answering questions like: What is Sleuthing, why do people Sleuth, and who pays for Sleuthing work.




Goals and Tools of Sleuthing: What are the general goals of Sleuthing and what are the tools and techniques that Sleuthers use to find the information they need? Tools include Metadock, Metasleuth, Arkham, Breadcrumbs, and more.




Obfuscation Techniques: This is all about untangling all the methods anons and criminals use to hide their tracks and make Sleuthing difficult. We discuss buffer wallets, Bridges, Tornado Cash, Exchanges, and the myriad ways scammers use these tools to avoid detection and persecution.




Connecting the Dots: How do we put all these pieces together? How do we overcome the numerous layers of obfuscation employed by scammers? We put all this together with some live examples, and a hands-on exercise to do together!